welcome to
Kidderminster Town Hall
Kidderminster Town Hall opened its doors in 1855 and since then has been at the heart of the Kidderminster's social calendar. Our classic central building is steeped in history & culture, providing opportunity for modern events, performance, meeting space or weddings.
To keep up with the latest updates visit our social media pages Facebook, Twitter and Instagram.
NEW BOOKING  SYSTEM LIVE!

We are excited to announce we have now launched our new booking system which will give you a much easier, streamlined service when searching for and booking your events.
We have lots of upcoming events that have been postponed due to the pandemic, and we are excited to welcome you all back to the Town Hall as soon as it is possible to do so.
A Message from
Kidderminster Town Council

Due to ongoing public safety concerns regarding the outbreak of COVID19, we have made the difficult decision to close Kidderminster Town Hall. The health and safety of the public and our staff is our absolute priority, therefore we are following National guidelines and advice as given out by HM Government. As and when the advice changes, we will then update our position.
We hope to welcome you again soon. Take care & stay safe.
For all enquiries and cancellations please contact Kidderminster Town Hall on 01562 732158 or email townhallinfo@kiddermintertowncouncil.gov.uk
WFDC Useful Links
WCC Useful Links
£1.57bn Culture Recovery Fund Received
Kidderminster Town Hall part of Kidderminster Town Council receives lifeline grant from Government's £1.57bn Culture Recovery Fund.
Kidderminster Town Hall has been awarded £130,903 as part of the Government's £1.57 billion Culture Recovery Fund (CRF) to help face the challenges of the coronavirus pandemic and to ensure they have a sustainable future the Culture Secretary has announced today.
Kidderminster Town Hall is one of 1,385 cultural and creative organisations across the country receiving urgently needed support. £257 million of investment has been announced today as part of the very first round of the Culture Recovery Fund grants programme being administered by Arts Council England. Further rounds of funding in the cultural and heritage sector are due to be announced over the coming weeks.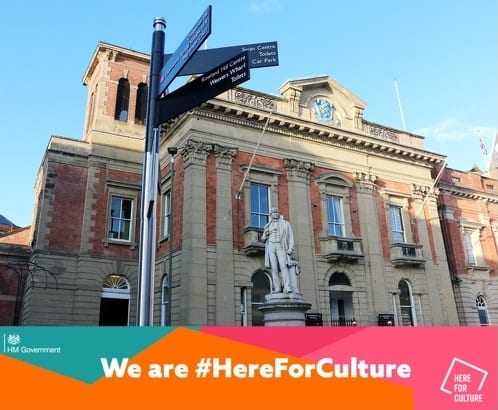 Kidderminster Town Hall is a well-known successful local arts venue supporting a wide range of high-quality amateur performances, school events and professional performances throughout the year. A publicly funded venue, Kidderminster Town Hall supports the local community, schools and youth groups showcasing theatrical shows and music concerts including jazz, rock, choirs, comedy and pantomime. The Town Hall is firmly rooted in the community and supports local talent.
"This funding is a vital boost for the theatres, music venues, museums and cultural organisations that form the soul of our nation. It will protect these special places, save jobs and help the culture sector's recovery.

These places and projects are cultural beacons the length and breadth of the country. This unprecedented investment in the arts is proof this government is here for culture, with further support to come in the days and weeks ahead so that the culture sector can bounce back strongly." – Culture Secretary, Oliver Dowden
"Theatres, museums, galleries, dance companies and music venues bring joy to people and life to our cities, towns and villages. This life-changing funding will save thousands of cultural spaces loved by local communities and international audiences. Further funding is still to be announced and we are working hard to support our sector during these challenging times." – Chair, Arts Council England, Sir Nicholas Serota
"We play an important role in supporting a collaborative approach to the cultural ecology through partnership with other cultural organisations. We are delighted to receive this generous funding which will allow us to develop a Covid-secure programme of events over the next six months. This funding will enable the Town Hall to continue its work in the community." – Kidderminster Town Hall Manager, Matt Smith
"This is fantastic news and we are thankful we have been awarded this funding during the pandemic. I'd like to congratulate the team involved for their dedication and commitment in supporting the town and its community." -Mayor of Kidderminster, Councillor Sarah Rook
Cancellation of Aladdin 2020 Pantomime
It is with regret that Kidderminster Town Council has cancelled this event due to this week's lockdown announcement.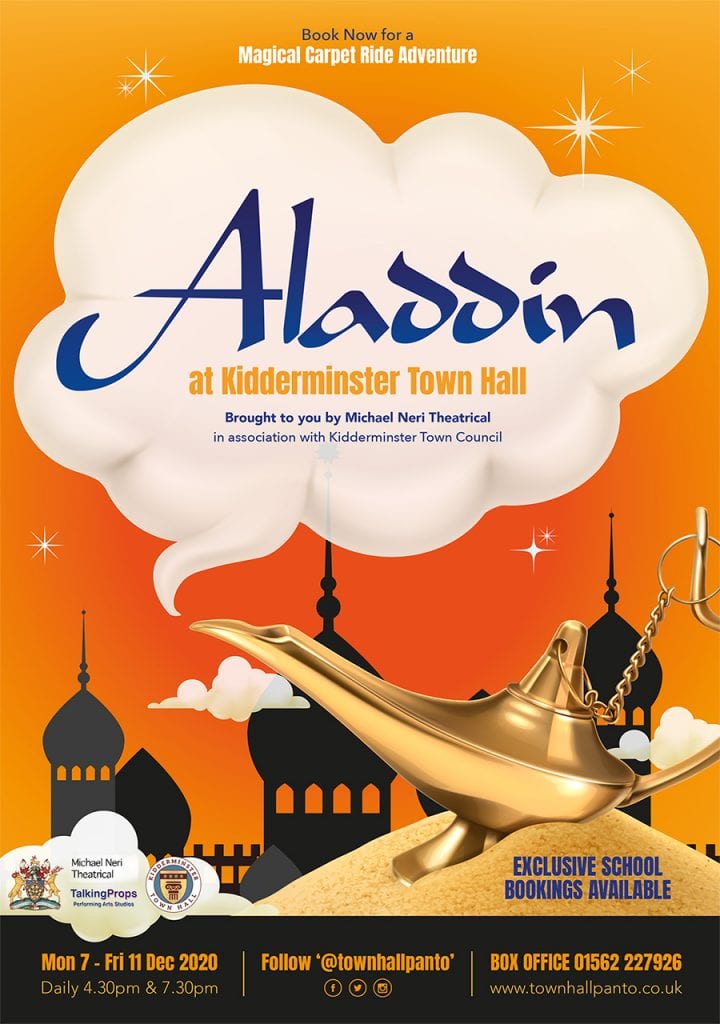 Kidderminster Town Council is committed to maintaining a COVID secure venue and the wellbeing of all Town Hall customers, the creative team and staff.
The Town Hall will not be taking bookings for any new events in December and will be working on a limited number of pre-booked COVID secure events and bookings, virtual arts projects and events for when we can re-open, for the remainder of 2020.
POSTPONED & CANCELLED EVENTS

CANCELLED - BLIND LEMON
The Blind Lemon Event that was due to fall on the following dates has been cancelled:
29th February 2020
30th May 2020
On reflection of the current climate (Covid 19), and the uncertainty of what lies ahead, we feel it is not the right time to go ahead with this kind of event. Please accept our sincere apologies and huge thanks for supporting Crackerjacks Childrens Trust, we hope we may be able to host an evening with Blind Lemon at a later date.'

– Amanda, Crackerjacks Childrens Trust
POSTPONED EVENTS
Recent changes to events following the latest COVID-19 Guidelines:
POSTPONED: Dirty DC: 18th July 2020. Rescheduled date TBC.
POSTPONED: Variety Charity Concert: 8th November 2020. Rescheduled date TBC.
NEW DATE: We Three Kings Rescheduled date 31st October 2021.
NEW DATE: SkaStuds Rescheduled date Saturday 25th September 2021
NEW DATES AbbaMania & Martin Kemp. Rescheduled date TBC.
NEW DATE: Jukebox & Bobbysox Rescheduled date Saturday 7th May 2022.
NEW DATE: Oh what a night Rescheduled date Friday 26th November 2021.
NEW DATE: The Mersey Beatles Rescheduled date Friday 3rd December 2021.
Kidderminster Events
Kidderminster Town Hall is the home to a wide variety of events and performances throughout the year. Some one off appearances and quite often you will see some popular recurring events. We see anything from Jazz, Rock, Choir, Comedy, Pantomime and Tribute bands.
Venue Hire
We have a range of attractive rooms with flexible layouts ready to tailor for your event. Whether it's a family gathering; music recital; group workshop; fitness and wellbeing class; business conference or rock concert we have the right space for you.
TOWN HALL WEDDINGS
We have a range of attractive rooms with flexible layouts ready to tailor for your wedding. Whether it's a large celebration or an intimate family gathering to celebrate your special day, we can ensure a worry-free venue with plenty of photo opportunities in this historic building.
Help Us Shape Our Future In Kidderminster
It would be really super to hear from members of our community as we start to make plans for our Town Hall. From silent discos to film screenings to evening classes – we want to hear all your fantastic ideas!
Kidderminster Town Hall has been the town's focal point for over 150 years providing a venue for concerts, events and exhibitions.  By also providing a base for the Registration Service, many residents of the town have marked important life stages here by either getting married or registering new births. Now that Wyre Forest District Council have moved their Customer Service Centre to Green Street, we want to open up the ground floor of the Town Hall and use it to enhance the lives of our residents.
Tell us what you think – take our survey!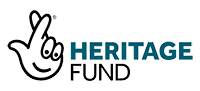 Contact Us
Get in touch with our dedicated team today to discuss any aspect of Kidderminster Town Hall.
Call: 01562 732158 Email: townhallinfo@kidderminstertowncouncil.gov.uk
Opening Times
The Town Hall: 9am-4pm Monday, Tuesday, Thursday & Friday and 10am-4pm Wednesday.
Box Office:  Monday to Friday 10am – 2pm for tickets and enquiries.