Kidderminster Events
Kidderminster Town Hall is the home to a wide variety of events and performances throughout the year. Some one off appearances and quite often you will see some popular recurring events. We see anything from Jazz, Rock, Choir, Comedy, Pantomime and Tribute bands.
Venue Hire
We have a range of attractive rooms with flexible layouts ready to tailor for your event. Whether it's a family gathering; music recital; group workshop; fitness and wellbeing class; business conference or rock concert we have the right space for you.
Town Hall Weddings
We have a range of attractive rooms with flexible layouts ready to tailor for your wedding. Whether it's a large celebration or an intimate family gathering to celebrate your special day, we can ensure a worry-free venue with plenty of photo opportunities in this historic building.
Help Us Shape Our Future In Kidderminster
It would be really super to hear from members of our community as we start to make plans for our Town Hall. From silent discos to film screenings to evening classes – we want to hear all your fantastic ideas!
Kidderminster Town Hall has been the town's focal point for over 150 years providing a venue for concerts, events and exhibitions.  By also providing a base for the Registration Service, many residents of the town have marked important life stages here by either getting married or registering new births. Now that Wyre Forest District Council have moved their Customer Service Centre to Green Street, we want to open up the ground floor of the Town Hall and use it to enhance the lives of our residents.
Tell us what you think – take our survey!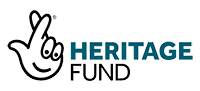 Contact Us
Get in touch with our dedicated team today to discuss any aspect of Kidderminster Town Hall.
Call: 01562 732158 Email: info@kidderminstertownhall.org.uk
Opening Times
The Town Hall: 9am-4pm Monday, Tuesday, Thursday & Friday and 10am-4pm Wednesday.
Box Office:  Monday to Friday 10am – 2pm for tickets and enquiries.